Come as a pair and get 10% off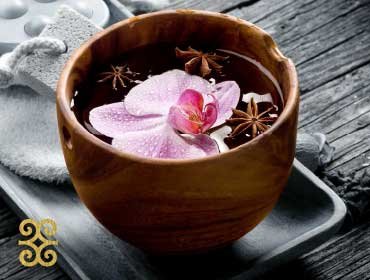 Collection Rates
Skin Boost (hydration)
A complete purifying and moisturizing facial complete with a face and neck massage leaving you relaxed and rejuvenated. 
60mins ∞ Kes. 4,800
---
Deep Cleansing Facial
Moisturize and restore clean comfortable skin with this deep cleansing refreshing facial. 
30mins ∞ Kes. 3,800
---
Back & Scalp Massage 
Eliminate fatigue and release muscle tension with this re∞energizing treatment. 
30mins ∞ Kes. 3,500
---
Put the MAN in MANicure
Ultimate grooming for the hands and feet. 
60mins ∞ Kes. 2,500
---
SPA PACKAGES FOR HIM
All Inclusive Relaxation Spa Package
A relaxing aromatherapy massage combined with a hydrating facial and a pampering manicure and pedicure. 
180mins ∞ Kes. 11,300
---
Not your average Joe
Loosen up the muscles with a visit to the steam room, a sixty∞minute deep tissue massage, and a deep cleansing facial. Doesn't get any better! 
120mins ∞ Kes. 7,500